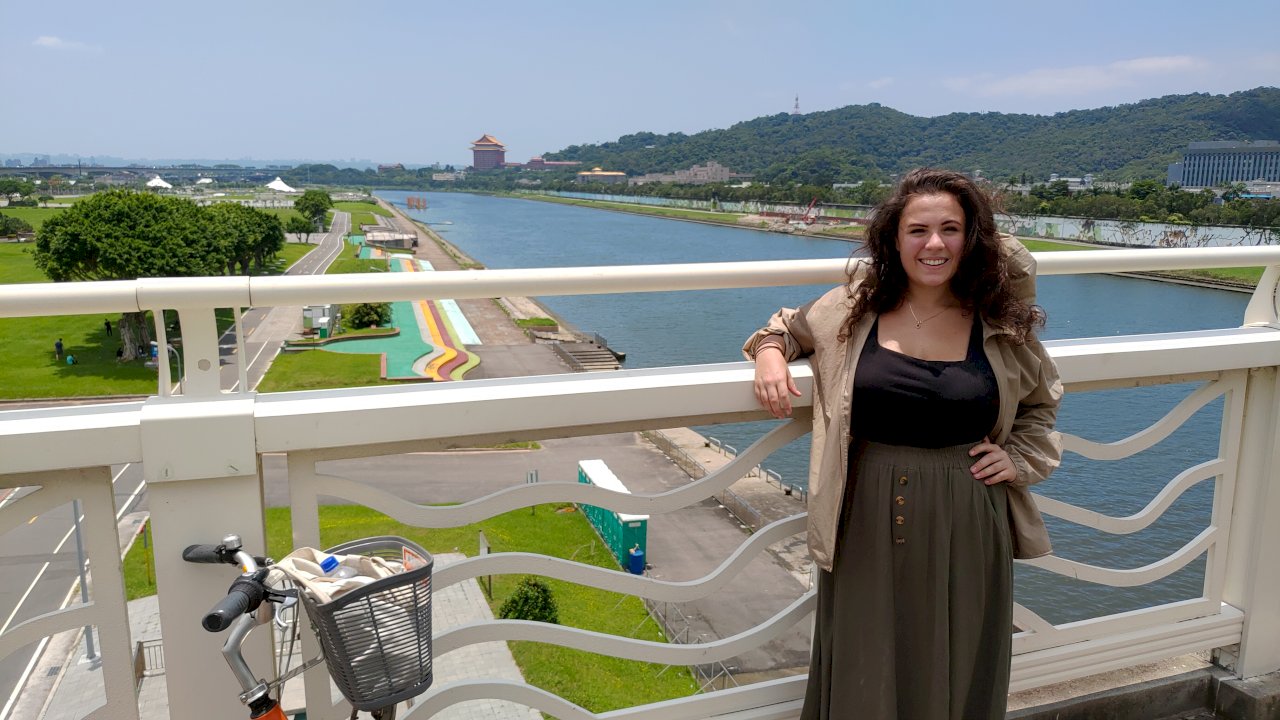 Lisa Horak am Keelung Fluss mit Grand Hotel und RTI im Hintergrund
Lisa Horak, Studentin der Uni Wien, kam im Februar nach Kaohsiung, um dort am Deutschen Institut der National Kaohsiung University of Science and Technology (國立高雄科技大學) als Praktikantin tätig zu sein. Ursprünglich sollte ihr Praktikum bis Mai dauern, doch aufgrund der Corona-Pandemie wurde ihr Flug annuliert und sie musste länger bleiben. Jetzt befindet sie sich in Taipeh und hofft, dass demnächst ein Flug nach Österreich geht. Diese Zeit nutzt Sie, um sich ein wenig Taipeh anzusehen und natürlich um RTI zu besuchen.
In "Reise durch Taiwan" erzählt Lisa Horak von ihren Erfahrungen während des Praktkiums, wie sie Kaohsiung und Tainan erlebt hat, was sie in der Zeit, in der sie auf einen Flug wartet, in Taipeh macht und von einem Besuch in Jiufen.